Central Window Systems' CEO Gary Morton shares how the company's Central Hub, an online portal of marketing support material, can help double glazing installers get ahead of the game…
Quality home improvement products need quality marketing support to back them up, and for full solution fabricator Central Window Systems, supporting customers has always been paramount.
What is Central Hub & how does it help PVCu & aluminium installers?
That's why in addition to an extensive product portfolio, the company also offers its customers access to the exclusive Central Hub, an online portal where both PVCu and aluminium installers can access showroom materials and marketing support, brochures, images and downloads, as well as the latest company news and order notifications.
Working from a 52,000 square foot manufacturing facility and serving both the commercial and domestic markets from its two highly successful divisions, Central supplies aluminium and PVCu windows, doors and conservatories, as well as extensive curtain wall and roof light systems.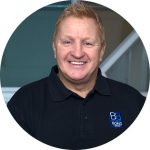 But throughout its nearly 40-year history, making installers' lives easier has always been at the forefront of the business.
CEO Gary Morton comments: "As a forward thinking fabricator, we wanted to back up our products with a unique service that provides our valued customers access to the tools they need to portray a professional image, and ultimately drive enquiries and increase conversion rates.
"With the Central Hub, installers benefit from the best support on offer, helping them get ahead of the competition."
Range of services tailored to forward thinking installers
Through the Central Hub, installers have exclusive access to supporting material on the company's entire PVCu and aluminium ranges, as well as its selection of composite doors and conservatories.
As well as access to video and photography of Central's products, installers can also benefit from point of sale material such as a RAL finder, product samples and information sheets, flyers, posters, and social media banners.
Central also offers customers valuable showroom support, providing a wide range of product samples, hardware sample boards, posters and banners, enabling them to showcase their products in the best way possible and appeal to their customers.
Through the Central Hub, installers also have access to detailed product brochures and technical information such as maintenance handbooks and installation guides, ensuring they're able to deliver the best service possible to the end user.
They also have use of software solution options, helping them easily track orders and quote products, allowing them to focus on the job at hand without having to worry about paperwork.
Gary comments: "All the features of the Central Hub have been designed to benefit installers, from detailed product information to dedicated marketing and showroom support, all of which will help them provide better service to their customers, and ultimately win them more sales, improve conversion rates and increase profit margins."
Outstanding window & door products
Of course, even the best marketing support has to have a strong product range behind it, and Central certainly deliver in this regard.
As well as PVCu casement, vertical sliding and tilt and turn windows, the company has also invested in the Lineal range of flush casement windows, offering both the luxurious and authentic appearance of timber combined with the outstanding thermal efficiency, durability and affordability of PVCu.
Central also offer an expansive aluminium range, including the 58BW flush casement window from AluK, a durable alternative to timber and steel window systems, and the FRL75 flat rooflight, a versatile system that meets the current demand for stylish, functional and competitively-priced home improvement products.
Making life easier
Gary concludes: "With technology at our fingertips, today's consumers are extremely well-informed when it comes to their home improvement needs. As a result, the market has changed a lot in recent years, and it's no longer enough for a fabricator to simply provide a product.
"High quality products need to be combined with high quality service, and at Central, making life easier for our customers has always been a big part of what we do.
"With the Central Hub, we can provide exclusive support to all our valued customers, helping them communicate with homeowners and increase their sales.
"If you're an installer looking for a reliable supplier of high quality products combined with dedicated support, give us a call today – we'd love to hear from you."
For more information, call Central Window Systems on 0121 500 0505, or visit www.centralwindowsystems.co.uk.