New Warehouse and Logistics Manager appointed
From ordering and processing, through to manufacturing and final delivery, Central Window Systems has always prided itself on providing a seamless service, which is why the full solution fabricator has appointed a new Warehouse and Logistics Manager.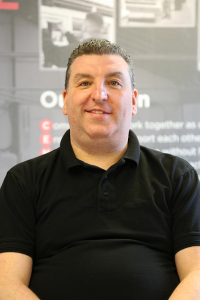 After 15 years spent as a Customer Services Advisor with Central, Mark McHale recently received the promotion, with the new role seeing him supervising the smooth delivery of products, managing inventory, and maintaining relationships with carriers, suppliers and most importantly, customers.
Mark comments: "In my previous role as a Customer Services Advisor, I spent a lot of time handling customer enquiries, providing product support, building relationships with suppliers, and looking for opportunities to enhance overall customer experience.
"Fifteen years in this role has more than prepared me for the additional responsibilities of a Warehouse and Logistics Supervisor, and I very much look forward to taking the company further."
The past 20 months have been extremely busy for Central, and have seen the company expand its manufacturing facility to 52,000 feet and produce up to 1,600 PVCu products per week.
Mark's promotion follows the appointments of a new Operations Director, Supply Chain Manager, SHEQ Manager, as well as new additions to the Customer Services Team.
The company also recently expanded its aluminium division to better serve domestic installers, growing both its product portfolio and customer base.
Central Window Systems CEO Gary Morton comments: "It's been an incredibly busy period for us, and that's not showing any signs of slowing down.
"At Central, we've always been committed to delivering a seamless service to our customers, despite the challenges the industry has faced, and I believe that with Mark as the new Warehouse and Logistics Supervisor, we're in good hands.
"He's been with the business for 15 years, is familiar with all aspects of our warehouse operations, and I have every faith in his skills to help grow the business."
For more information, call 0121 500 0505, or visit www.centralwindowsystems.co.uk.