Both bifold doors and sliding doors have been a popular patio product for several years now. Homeowners love them for their slim sightlines, stunning aesthetics and the easy access they provide to the garden. Commercial properties, meanwhile, also love the amount of natural light they let into a space. Both are must-have products for any installer. However, with so many similarities, is there one product which is better than the other?
| | | |
| --- | --- | --- |
| Bifold doors | Mutual benefits | Sliding doors |
| 28-40mm double glazing | Heavy duty rollers for smooth operation | 20-31mm double glazing |
| Flush line pop-out handle that allows square flush standing panels when doors are open | Versatile design | Anti bi-metal polyamide strip to allow for varying expansion rates |
| Chamfered and square bead options | Space-saving configurations | Max 400g panel weight |
| | Architectural, minimalist aesthetics | |
| | Slim sightlines | |
Are bifold doors and sliding doors the same thing?
Bifold doors and sliding doors share many similarities:
Typically installed for patios and gardens
Multiple panels that come in a range of configurations
A range of colours and finishes
Slim sightlines and increased natural light
However, the crucial difference is that bifold doors fold over each other in a concertina style, creating a stack of panels. Sliding doors, meanwhile, slide over each other.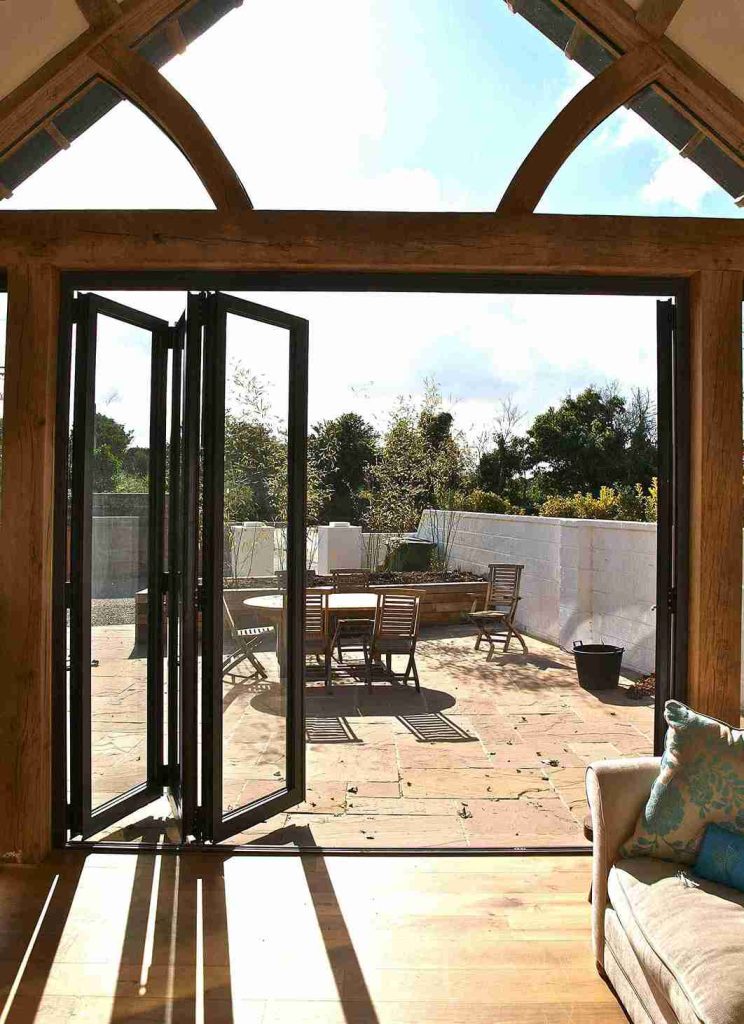 Are bifold doors more energy efficient than sliding doors?
Both our bifold doors and sliding doors offer incredibly low U-values, helping to prevent heat from escaping the home. This prevents energy wastage and helps homeowners to reduce their energy bills.
Our bifold doors can be manufactured with glass panes which are between 28mm and 40mm apart. A larger gap between panes helps to further reduce the rate of thermal transfusion. Our sliding doors only have double glazing widths of 20-31mm, but still maintain outstanding levels of thermal performance thanks to their anodised aluminium frames. Following on from this…
Aluminium sliding doors have the slimmest sightlines
Because aluminium is such a strong door frame material, it can support much larger panes of glass with incredibly slim frames. This is what allows aluminium sliding doors to achieve miniscule sightlines. When stacked over each other, you can enjoy clear views with minimal obstruction.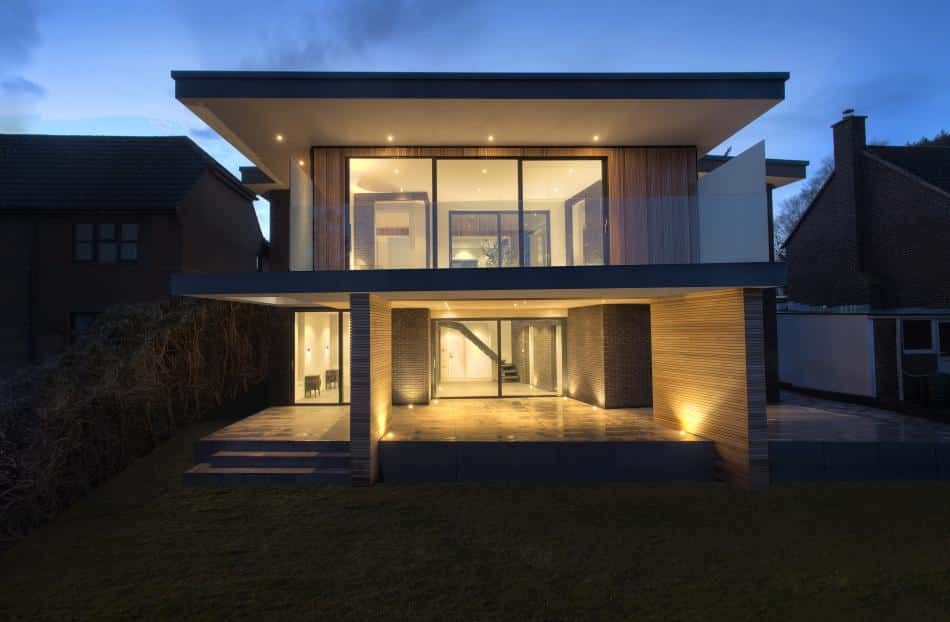 Do bifold doors function differently to sliding doors?
Our bifold doors have a flush line pop-out handle that allow for maximum door opening and panels to stack square. Both styles also utilise stainless style heavy duty rollers to allow for smooth operation of the panels.
The seamless glide of sliding doors makes them perfect for commercial properties like offices, gyms and venues.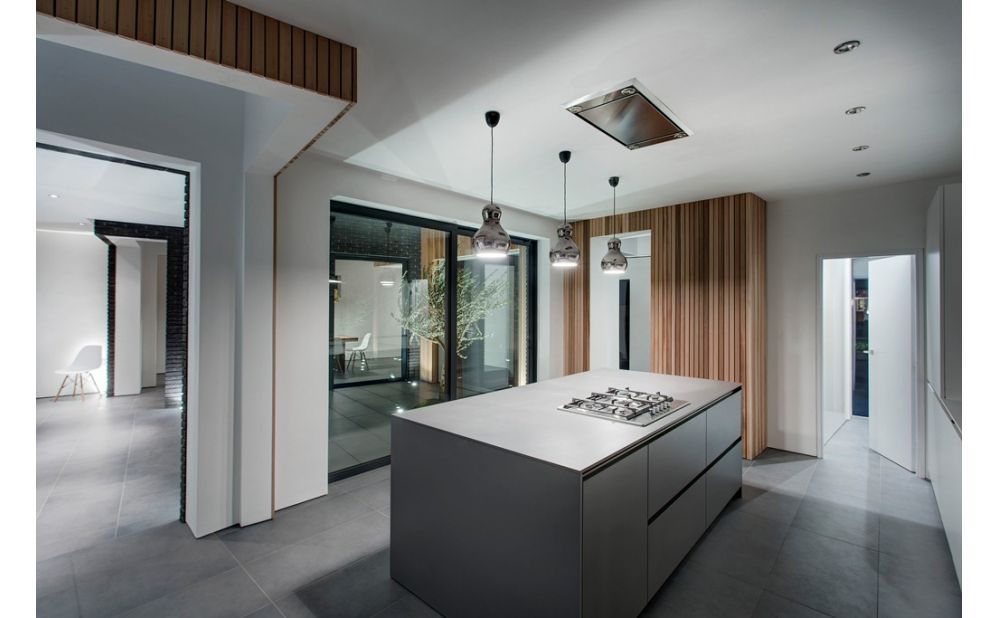 Retail and commercial aluminium products across the UK
We supply quality aluminium windows to homeowners and installers across the country. If you're a trade glazing installer and you'd like to switch to Central Window Systems as your supplier of choice, get in touch today. For more information about aluminium windows or any of our products or services, call 0121 500 0505 or contact us online.