Central Window Systems are committed to providing quality products to our installers. That's where the LivinRoof conservatory roof solution comes in. For both new extensions and conservatory roof replacements, the LivinRoof is one of the most insulating, easy-to-install roofs on the market. In this blog, we'll be breaking down the ways the LivinRoof is guaranteed to keep customers warm this Winter, including:
Outstanding thermal performance
Impeccable weather resistance
Enhanced brightness
But before that, let's answer the big question…
What is an insulating LivinRoof?
The LivinRoof is a conservatory roof solution that combines the best elements of a solid roof and a classic glass roof. With aluminium or composite external panels, its urban grey translucence gives it a solid appearance while still letting light in. Robust and stylish, it offers the perfect blend of a private and open space. It's one of the most versatile and manoeuvrable roofs on the market, weighing just 36kg/m². And when it comes to insulation, there are few better conservatory roof replacement options.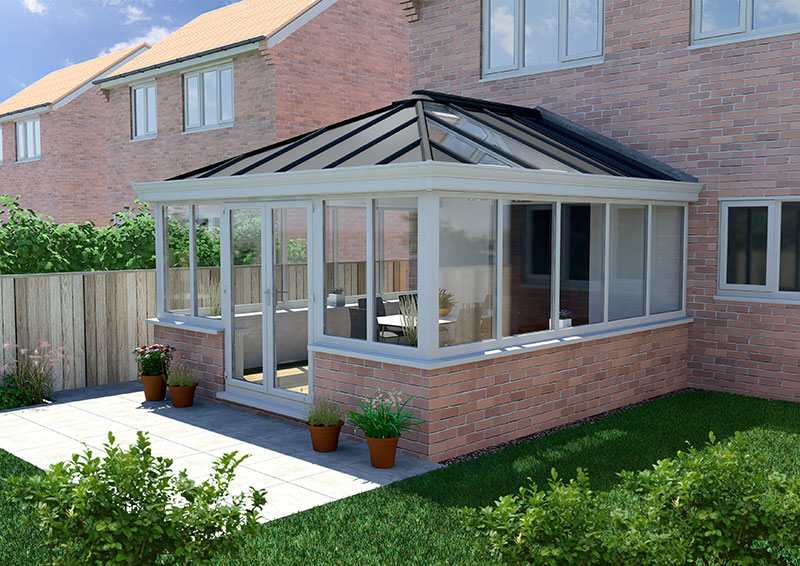 The LivinRoof is thermally efficient
With a LivinRoof system, you can promise your customers a warm conservatory that's usable all year round. As standard, the roof is manufactured with fully thermally insulated pelmet. It's a completely authentic warm roof system that cuts no corners and uses no cold bridging.
The rafters, whether they're aluminium or composite, are thermally broken to achieve U-values as low as 0.16W/m²·K. That can guarantee lower energy bills for your customers this Winter.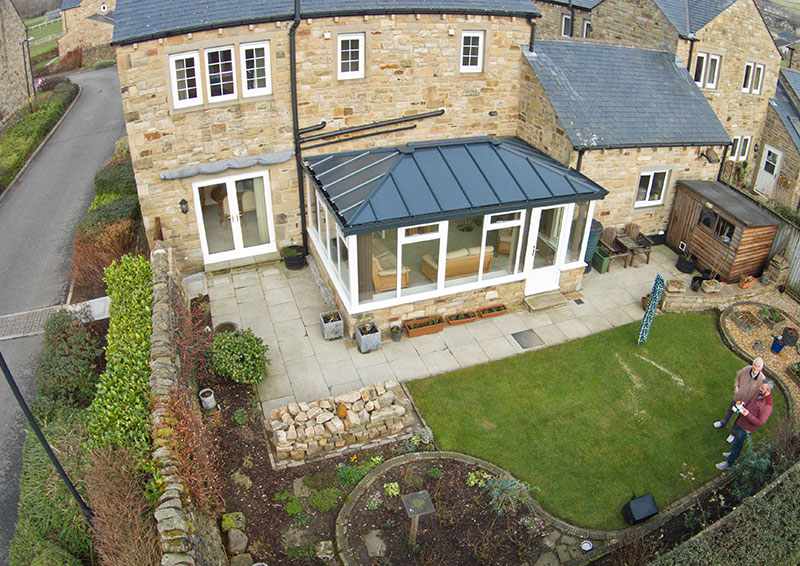 An insulating conservatory roof replacement with fantastic weather resistance
There's no chance of a LivinRoof succumbing to the elements this Winter. With a super-strong eaves beam, ridge, valley and jack rafter, it can withstand hurricane speeds up to 130mph. So, wherever your customers live in the UK, there's no danger of the roof system leaking or becoming draughty.
In fact, the LivinRoof is one of the only roofs that's engineered to postcode. Each roof is manufactured precisely to the wind and snow loads of the installation area, calculated using NASA satellite data. Once the roof is on, the cold's not getting in.
The insulating LivinRoof lets natural light in
You can fit shaped glazing anywhere into the LivinRoof, allowing a controlled amount of sunlight to fill your customers' conservatories. However, unlike some full glass conservatory roofs, the LivinRoof prevents sunlight from making the space too hot in the Summer. The highly configurable glazed panels let natural light in where needed.
For a cosy conservatory this Winter, the LivinRoof is the best conservatory roof replacement you can offer your customers.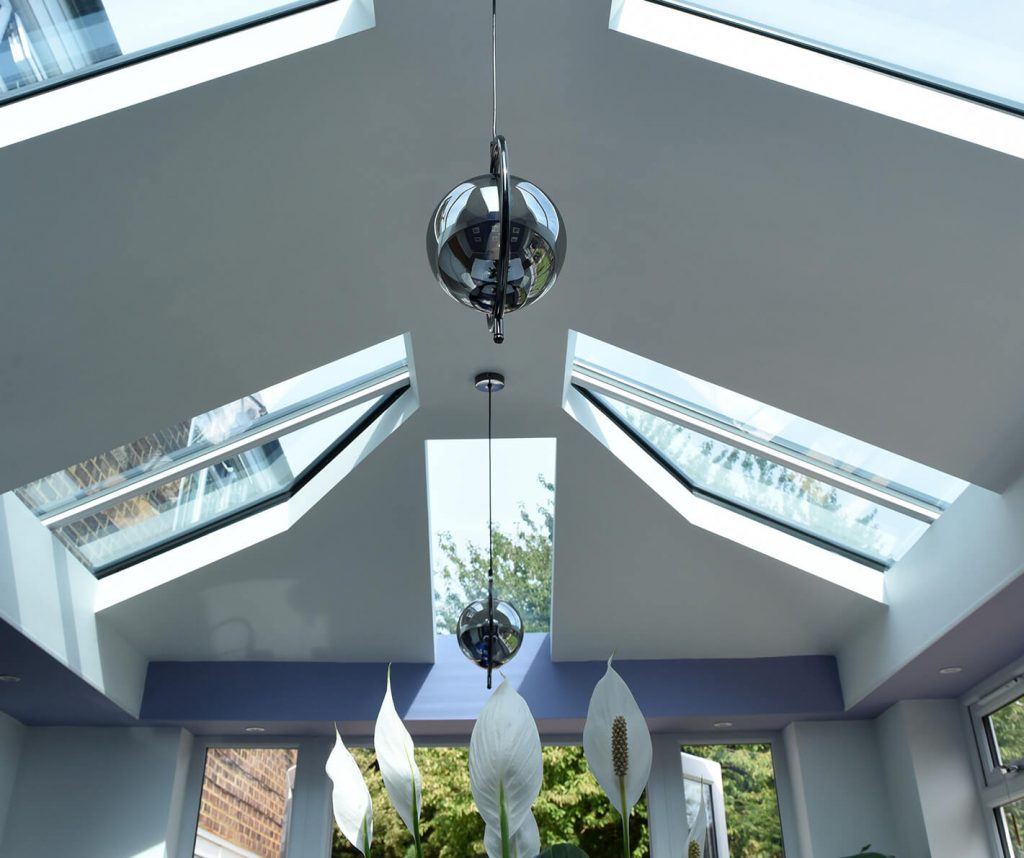 Retail and commercial fenestration products across the UK
If you're a trade glazing installer and you'd like to switch to Central Window Systems as your supplier of choice, get in touch today. For more information about the LivinRoof or any of our products or services, call 0121 500 0505 or contact us online.