If you're looking for a stylish, high-performing fenestration product to add your range, look no further than the UltraSky Roof Lantern. It gives a spacious and modern look to any property. Kitchen extensions, bedrooms, conservatories and orangeries; so long as it has a flat roof, the UltraSky Lantern can illuminate the room. However, its versatility is just 1 of 5 reasons why it's the perfect product for an installer to invest in.
The strongest roof lantern on the market
An UltraSky Roof Lantern has incredibly strong ridges, boasting IXX values of just 2.226kmm4. This means they have fewer bars to support larger panes of glass. In turn, this means better views for the customer and less points of failure for the installer.
Its impeccable sturdiness allows it to come in sizes as big as 4m x 5.85m. For a product with a real wow-factor, the UltraSky Lantern is a fantastic addition to your stock.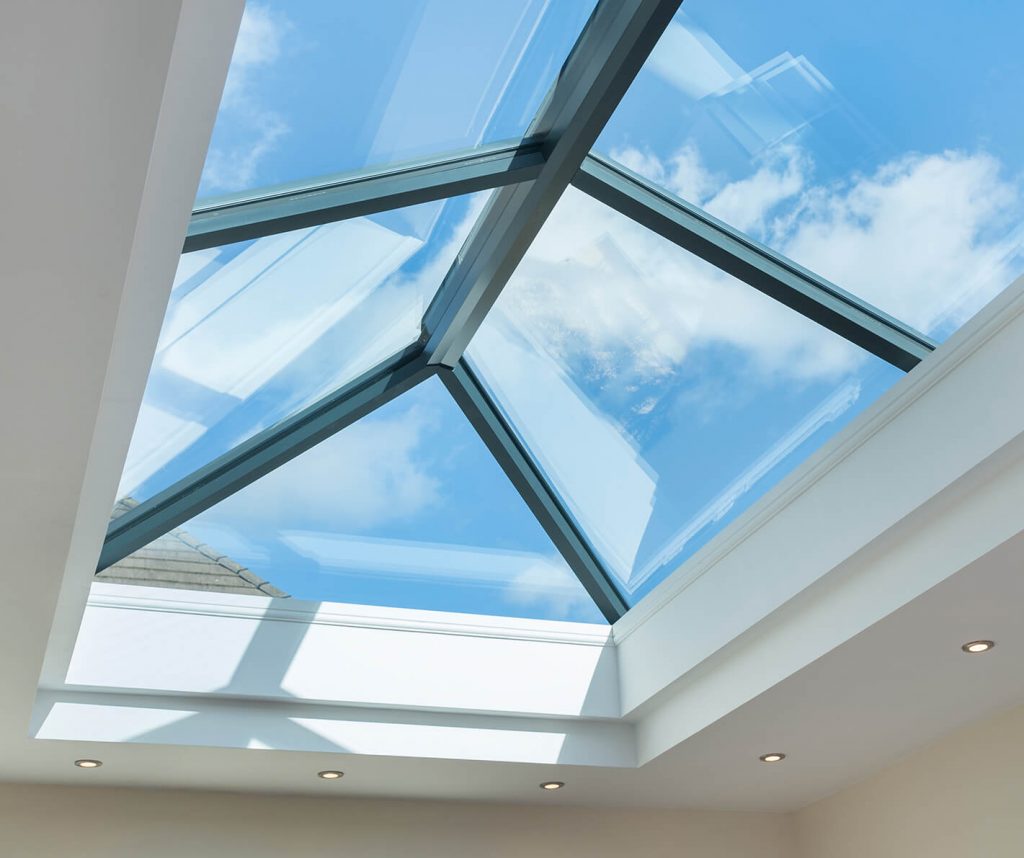 UltraSky Roof Lanterns are quick and easy to install
All our lanterns are pre-manufactured to fit your design, so there's less disruption during the build. The UltraSky's 25% fewer bars also contributes to its quick assembly time.
Glazing an UltraSky Roof Lantern is also an incredibly simple process. Furthermore, installing one does not require any drilling or cutting. So, you can install a top-of-the-range lantern with great efficiency, and minimal disruption for your customers.
An energy-efficient roof lantern
The UltraSky is supplied with a range of high-performing glazing options. In addition to this, all its frames have been thermally broken both inside and out. Other features include a thermally insulated eaves rail and a choice of fully insulated uPVC or aluminium undercladding.
All this means you can confidently supply a roof lantern that performs all year round. They'll be no complaints of flat-roof conservatories being too hot in the summer or too cold in the winter. With the UltraSky Roof Lantern, you're choosing a product that you can believe in.

A stylish lantern that lights up any room
We offer the UltraSky in a bespoke range of colour to match any home's doors, windows or décor. A choice of uPVC and aluminium for the inner and outer materials is another of the range of design options we offer.
The UltraSky's large glass panes and small radius ends give it an open, minimalist look ideal for any home. Great for both extensions and existing bedrooms, and fully customisable, the UltraSky's versatility makes it a great product to have in your armoury.
The UltraSky Roof Lantern is fully weather-tested
We've covered the UltraSky's strength, but did you know it's also equipped with gaskets and glazing stops with market-leading durability?
The fewer frames also mean there are fewer opportunities for the roof lantern to leak. A triple layer storm shield at the radius end also helps it stay watertight in winds up to 130mph.
Your customers deserve the best, so why not add the UltraSky Roof Lantern to your product range?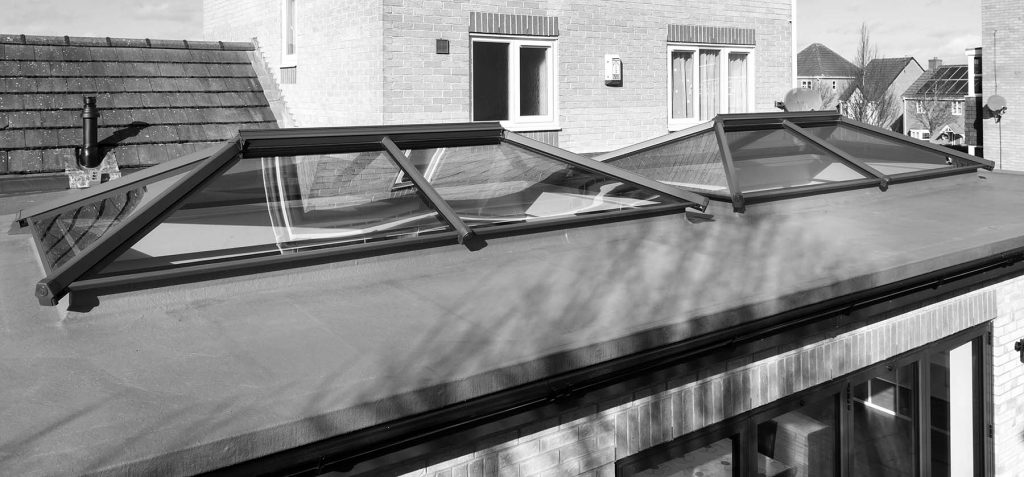 Retail and commercial fenestration products across the UK
If you're a trade glazing installer and you'd like to find out more about switching to Central Window Systems as your supplier of choice, get in touch today. For more information about the UltraSky Roof Lantern or any of our products or services, call 0121 500 0505 or contact us online.